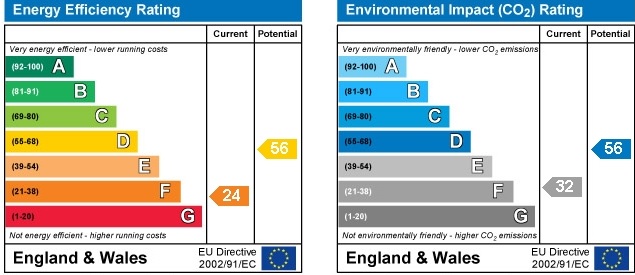 The regulations regarding the Energy Performance Certificate are changing from 1st April 2018.
There is one important change that may benefit private landlords who are renting properties that are currently in danger of falling within bands E to F on the Energy Performance Certificate, meaning that they can't be let in England and Wales from April 2018.
Following guidance from the British Research Establishment the U-values (i.e. the heat loss values) of properties that are of cavity or solid brick construction have been amended to show that they have better insulating abilities than was previously thought and consequently the EPC ratings are being raised.
This is good news for homeowners, and particularly for private landlords who are concerned about properties in their portfolio that may be classed as sub-standard after April 2018.
If you are a private landlord, or are considering selling your property and have concerns about low EPC values then this would be a good time to have a new energy assessment carried out.
If you would like to arrange an updated EPC then please contact us on: 01202 424214.